We Find You the Best High Risk Merchant Accounts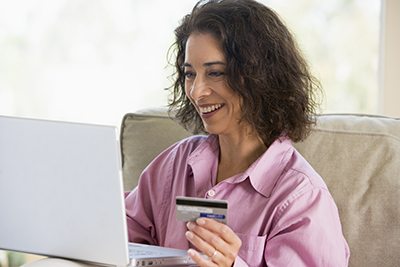 If you are a merchant labeled "high risk" by traditional credit processing companies, you deserve our respect and our expertise. As a High Risk merchant, it is very important to surround yourself with people who know the high risk merchant account industry, the processors, and have the experience needed to keep your business up and running.
At Limitless Payment Solutions, we want to see these "high risk" businesses succeed, not make it more difficult for them to do so. We offer high risk merchant account services designed to give you the benefits of a reliable and secure credit processing account.
At Limitless our top priority it is to our high risk merchants as this is what we specialize in.
We're Here to Help – That's It!
When your business is designated high risk, it can make shopping for credit processing a complicated endeavor. The traditional companies are quick to pass you up. Some high risk merchant services providers say anything or do anything to get your business – only looking out for themselves in the process.
That's not Limitless. Our friendly customer service team is with you through the process from start to finish. We will explain everything you need to know to get the most from your high risk merchant account.
We work with businesses that are often considered high risk simply for their industry. We work with businesses that have poor credit scores. In fact, we work with any legal business in helping them establish a high risk merchant account that allows them to thrive, whether they are based in the US or based offshore.
No one wins if your account is closed. Here at Limitless, our job is to keep you up and processing for the life of your business. Our years of experience will make that happen.
High Risk Merchant Services Made Easier
We believe every business should have the ability to accept credit card payments. That is why we offer the best high risk merchant services in the industry.
A "high risk" designation by traditional processors can limit your options. Limitless is here to give you those options back!
We work with over 20 different processors to ensure that you have reliable, trustworthy service – whether it be domestic or offshore.
Reasons Why Businesses Are Considered High Risk
1. Industry type – throughout this website you will see a list of industries that fall into the high risk category.
2. Chargebacks – some business models just naturally have a higher chargeback ratio then are normally accepted by traditional banks.
These are the 2 main reasons why your business may be considered high risk. For a more detailed explanation as to why your specific industry type falls under the high risk category, please call Limitless right now and we will analyze and clearly explain to you the reasons – and best of all we will offer you a solution!
The "high risk" guidelines vary from processor to processor. Limitless has the knowledge and experience that will make sure that you are a correct match for that processor.
Limitless Understands Your Situation

If you are placed in a "high risk" category, you are not alone. You will still be able to find the right high risk merchant services for your business. Limitless can find the right credit processing plan for any legal business.
Take advantage of our:
• Leading industry connections, with the ability to find the right high risk merchant services for your business.
• Expansive customer service network reaching into all parts of the world.
• Friendly, easy process.
One More Thing…
Are you looking for additional processing capabilities, beyond what your business has now? If your business is in need of a second high risk merchant services account – or many more, we can help you with that as well.
If you are placed in the high risk arena, it makes sense to find an option that is experienced, with an established network around the world. Contact Limitless today or Get Started, and let us help you find the right high risk merchant account for your business today.
High Risk Industries
Industries with a history of higher chargebacks or potential for fraud are often classified as "high risk." From web hosting to travel, nutraceuticals to collections, online firearm sales and everything in between – if your business has been classified as a high risk merchant account, let Limitless Payment Solutions help you get approved quickly. We have the expertise and relationships necessary to get your merchant account established seamlessly. We have a large network with established relationships so we can provide you the best high risk merchant services, rates, and products.