Are You Looking for the Best CBD Merchant Account Solutions?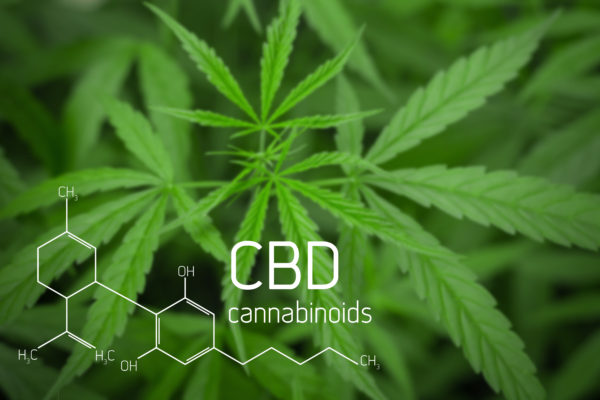 Are you in the CBD oil business and having trouble getting approved for a merchant account? At Limitless Payment Solutions, we can get domestic merchant accounts for CBD oil approved in no time. Whether you are selling CBD oil online or in a brick and mortar, we have the quickest and best solution for people having trouble getting approved for a legitimate CBD oil merchant account.
CBD oil is the latest trend that everyone wants to get their hands on. It has tremendous medicinal value, especially to people suffering with long term conditions, such as chronic pain or seizures. CBD oil can also help reduce nausea, relieve inflammation, and even help fight cancer. It has been proven to lower incidences of diabetes and promote cardiovascular health. Another common use of CBD oil is for anxiety from many disorders, including social anxiety disorder, obsessive compulsive disorder, panic disorder, and post-traumatic stress disorder.
With all of these medicinal benefits, why is it so difficult to get a merchant account for CBD oil in the United States? In order to obtain a domestic merchant account for CBD oil, we first must flesh out the unclear answer as to whether or not CBD oil is legal. And to understand that, we must know the difference between THC and CBD.
What is the difference between CBD and THC?
Cannabidiol, also known as CBD, is a marijuana compound. CBD oil is oil extracted from the resin glands in marijuana buds and flowers or from industrial hemp, which is non-psychoactive varieties of Cannabis sativa L. Like most oil, CBD oil is typically diluted. Tetrahydrocannabinol (THC) is also a marijuana compound. However, the way THC chemicals react with the brain is 100 times stronger than CBD chemicals, which means people do not get as intoxicated when using CBD as they do when using THC.
When most people think of marijuana and its effects they are thinking of THC. THC is the most commonly used compound of the marijuana plant and most marijuana strains have an abundance of THC. However, the medical community has recently put more of a spotlight on the therapeutic benefits of CBD, resulting in a growing increase in popularity. The main difference between the two are that THC has psychoactive and sleep inducing side effects. While THC is often correlated with anxiety and paranoia, CBD counters those effects. More specifically, CBD that is derived from hemp has less than .3% THC.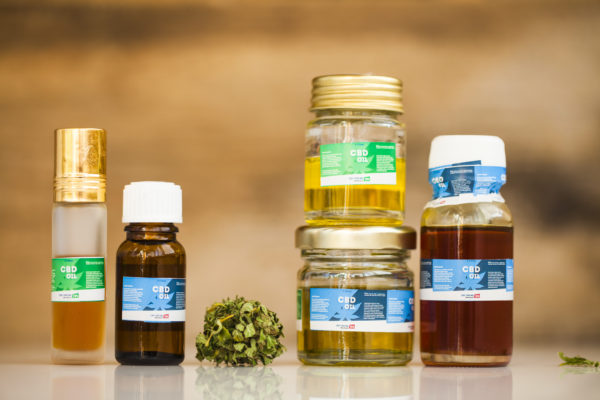 Is CBD Oil Legal in the United States?
Unfortunately, the answer to this question is not straightforward. All CBD oil is legal in the 29 states that have legalized medical and/or recreational marijuana. There are also 17 other states with specific laws regarding CBD. These laws usually limit the amount of THC levels and the specific cases for which it can be used. For the remaining states, the main factor deciding on if CBD oil is legal is whether it derives from marijuana or hemp. While both are members of the cannabis family, marijuana can contain up to 30% THC and hemp can have no more than .3% THC. As mentioned before, THC has psychoactive and sleep inducing side effects. In other words, marijuana can get you high and hemp cannot. Therefore, hemp-derived CBD oil is legal in all 50 states.
How to obtain a CBD Oil Merchant Account:
Even though each state is different and there are many conflicting laws about CBD oil, it is not impossible to get a merchant account in the United States. At Limitless Payment Solutions, we have the only legitimate solution. Here are some steps you should take to help get approved for CBD oil merchant processing:
Keep your chargeback ratio low.

If you have a good credit processing history, with a low chargeback ratio, you are more likely to get approved.

Maintain high processing volumes.

For some merchant account providers, it is not worth it to them to invest in a CBD oil company unless the processing volume is high enough. If you have a high processing volume, your chances of getting approved are much more likely.

Get the proper licensing for your state.

Credit card processors often ask for a copy of your license before approving your business for a merchant account.

Learn about the CBD oil laws.

Because the laws vary so much from state to state, it is important to know the CBD oil laws for your state.

Get help from a high risk credit card processing expert, like Limitless Payment Solutions.
The laws for CBD oil are ever-evolving; therefore, obtaining a domestic CBD merchant account can be difficult, but not impossible. Limitless Payment Solutions can get merchant accounts for CBD oil approved in no time. We are able to match your company with a domestic processor that will not drop you. We can also help your CBD oil company get a second account to ensure business security.
Limitless is vastly experienced in dealing with high risk merchant account solutions for CBD oil and we have no problem getting your business back up and processing quickly. It doesn't matter if you are a startup or an experienced company, we can find the best solution for you. Call us at (800) 971-6221 or use our easy apply now form on this page to get started!