As most merchants know, chargebacks can happen for many reasons.  Many times, the chargebacks are not the fault of the merchant, but often they can be avoided with simple steps.  If a business finds itself with an excessive number of chargebacks, or if they are in an industry notorious for chargebacks, they might find themselves in need of a high risk merchant account.  However, having a high-risk merchant account does not mean that merchants should ignore chargebacks.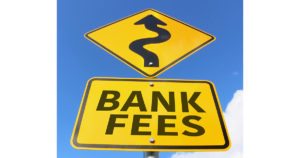 When a merchant does get a chargeback they pay chargeback fees, but this is not just a punitive fee for everyday merchants.  The banks usually want the merchants to cover the administrative tasks that occur when chargebacks happen – until the point where chargeback ratios start to show red flags.
High risk payment processors will often have much higher fees for chargebacks.  These processors monitor the overall levels of chargebacks that happen in the industry and by the merchant individually.   Because the risks are higher, they will likely include higher fees than those normally assessed for chargebacks.  This is especially true for offshore accounts.  It is a common misconception that the reserve is there to pay for these chargebacks, but this is not actually the case.
Processors assess flat fees for each incident up until the point where they will shut a merchant down.  It is advised to make sure that you have a clear understanding of this fee structure when you begin your processor relationship, especially since some high risk processors will insist on standard three year term contracts.
The best way to deal with chargebacks is to keep them from happening in the first place.  If your business needs a high risk processing solution, you may have to take special steps to prevent chargebacks and the higher-than-normal fees that come along with high risk accounts.  Simply clearly identifying your business correctly as the "descriptor" on a customer's credit card statement or responding quickly to questions or complaints can make a big difference.  There are also third-party chargeback reduction programs that experienced agents can help businesses find and secure that mitigate the negative effects of chargebacks before they go on the record.
If you believe your business is in need of a high risk account, Limitless Payment Solutions can help find the solution right for you.  While there is no substitute for paying close attention to your chargebacks, we can work with you to identify the right solutions and to help provide the information that can help solve chargeback issues.  Call us today at (800) 971-6221 or apply now for a high risk merchant account.